If you love your gin, we probably don't need to tell you that Melbourne's getting its very own gin festival at the end of this month. Juniperlooza is set to take over Riverland and Pilgrim from the 28th – 29th of November, quenching your thirst with a range of masterclasses, tastings, stalls and pop-up bars. But there's no need to limit your gin appreciation to a single weekend! Here's a taste of some of our favourite gin cocktails in Melbourne right now – which you can get your hands on even after the festival's done and dusted.
Gin Palace – Local Negroni
This gin-lovers paradise has been around for a whopping 18 years…and for good reason. Here, you'll find a mind boggling array of gin behind the bar, as well as mixed into some crafty cocktail creations. One of the newest to grace the drinks list is a Local Negroni, which features a barrel-aged Settlers Sloe gin from the McLaren Vale Distilling Company.
The Emerson – South of the River
With its spiffy rooftop bar and killer views, this sophisticated southsider is exactly where you want to be on a warm afternoon, with a gin in hand. Head in now to sample all the goodies on the current cocktail menu – our favourite is the South of the River, combining gin with coriander, rose, lime and mint, then finished with cucumber and cracked pepper.
Romeo Lane – Bad Cat
It might be only young, but this CBD bar has already won heaps of kudos for the excellent cocktails it's been serving up to thirsty, discerning Melburnians. The oft-changing cocktail list bears many a gin-infused beauty – currently we're loving the Bad Cat, which features gin shaken with sherry, Amaro and lemon.
St Hotel – The Fluffy Pom
The kitchen at the St Hotel might be known for its zingy Thai fare, but the bar is proving equally as handy with Euro-inspired creations. Get comfy in one of the bar's many spaces and sip on something gin-based, like the Fluffy Pom; this one's a frothy, summery mix of chamomile gin, elderflower liqueur, Lillet Blanc, lemon, honey, egg white and orange blossom.
BangPop – Thaigerlily
Right on the water in South Wharf, this Thai-inspired bar and eatery serves up punchy, authentic fare in an equally vibrant setting. Find a table overlooking the river and spend the evening enjoying Asian-style cocktails that are perfect for summer. Try the tropical Thaigerlily, which features Beefeater 24, Cointreau, passionfruit and pineapple.
Mrs Robinson – Apple and Elderflower Martini
Thought you couldn't get a decent cocktail out in Burwood? Well, Mrs Robinson kitchen and bar is proving that's definitely not the case, offering a snazzy little list of affordable drink creations. It features no less than seven varieties of Martini – the Apple and Elderflower version is a dainty number that marries gin with elderflower, vermouth and apple liqueur.
1806 – Gin Fizz Tropical
The folks at 1806 are longtime cocktail pros, so you can bet they know their way around a bottle of gin. Pull up a seat in this plush little underground cocktail bar and you'll feel right at home with one of the menu's many gin creations. Try the Gin Fizz Tropical – a fun take on the classic, featuring Tanqueray 10, lime, egg white, soda and a tangy hit of pineapple syrup.
Union Electric – Lola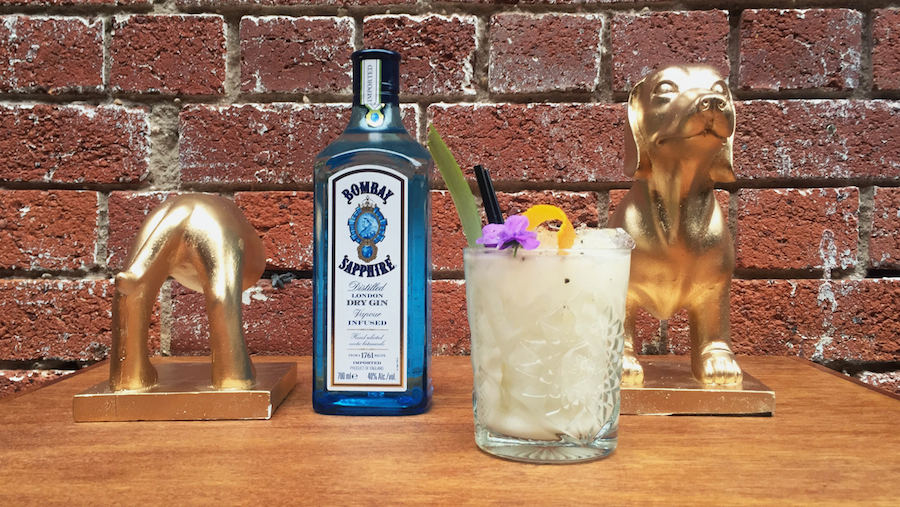 This charming little laneway bar has pulled together quite the drinks selection, and gin features in many a well-balanced concoction here. Take, for example, this sweet little Lola number, which is sure to transport straight you to some balmy paradise – think Bombay Sapphire, ginger and Curacao, all mixed together with a good dose of coconut cream.